*3 Squad Nutella jars*
To save a company how far would they go but when someone's plotting would they walk into their own personal hell hole.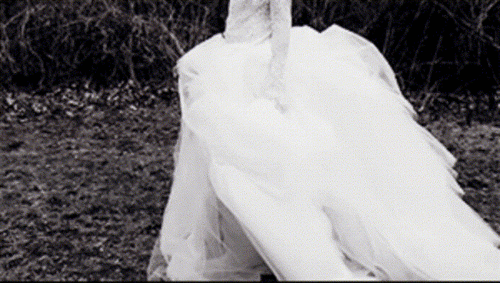 After making a spontaneous decision during the ending of book one Olivia finds herself in a messy situation and the only way to get out of it is to share her burden with Noah, in a surprising turn of events Olivia decides it's okay to play along this facade of marriage as long as it's strictly professional but with Noah's charming ways and entertaining banter she's more confused then she ever was before. He wasn't supposed to be this supportive and she might just learn to give in .
"There was no way I could fight back without getting other people involved and drawing attention to my dirty little secret."
Noah refused to give up if not for the company then his heart. After Olivia shares her burden with him Noah decides to be there for her no matter what but would she want to stay with him after his little secret sees the light of day. Everyone is hiding something and Noah just wants Olivia to feel like she has someone to catch her if she falls but whose gonna catch him, after biting his tongue one too many times he decides maybe this arrangement was more for his & Olivias benefit then the company's. Constantly trying to save their company from drowning Noah is fighting both ways between a evil bastard to showing the board of directors what their made of, this could go horribly wrong way before it even started.
"Knowing her breasts are bare and just out of my reach is practically a cardinal sin. ."
With all the chasing around and taking down bad guys there's something bound to blow up , maybe it wasn't supposed to happen like this maybe you shouldn't let your guard down.
"What a fucking public relations nightmare."
Fucking indeed , On the couch, wall , office table, office chair , bed, and or any other viable surfaces. If the company goes down it won't be before Noah goes down town.
"You're ready to be fucked hard now?"He slowly pulls out, almost all the way—then snaps his hips forward. My mouth falls open in a silent cry. He rocks back and slams in again and again, finally fucking me in earnest. Bliss crashes through me with every sharp thrust, each wave coming right on the heels of the last, keeping me afloat, drowned, overwhelmed. I'm dizzy with pleasure. It's so intense I can't think or breathe or do anything but whimper. "
My Thoughts In The End:
Probably one of the most consecutive serial novellas I've read in a long while. Loved the character development in this series from Olivia to Noah and even their mates *FYI sterling Noahs hot British friend needs a book ASAP*. It could have been a four star read for me but there were a few things that I would have been fine without with that being said this is a series you'd want to give a try cause this is the type of read that does have the potential to be incredible. Cannot wait for the next book and I have a feeling it's gonna be an epic HEA filled with unicorns and unadulterated pleasure ... okay adulterated pleasures too.
●Equally kickass heroine✔
●Other Smart ass best friend who needs to get with said British hottie ✔
Book Details
HITCHED 2
By Kendall Ryan
Release Day July 19
Blurb:¥
Arranged marriage? Check.
Cocky new husband? Check.
It's a marriage of convenience—one I'm determined to keep strictly professional. I can't be stupid enough to fall for this sexy playboy's charm or advances. I have to be strong, even if he is my husband.
Except he has a huge cock with an even bigger ego, and his main goal in life seems to be getting me to stroke both. The arrogant bastard is like sweet, sugary candy for my libido. I know he's bad for me.
But I want to devour every wicked inch of him.
With his sexual prowess and experience, I know he'll be explosive in the bedroom. And since we're stuck together for the foreseeable future—keeping up this marriage charade long enough to turn the company profitable again—I deserve something to look forward to at the end of a long workday, right?
What could one little taste hurt?
This is volume 2 in the Imperfect Love series.
About The Author:
A New York Times, Wall Street Journal, and USA Today bestselling author of more than a dozen titles, Kendall Ryan has sold over 1.5 million books and her books have been translated into several languages in countries around the world. She's a traditionally published author with Simon & Schuster and Harper Collins UK, as well as an independently published author. Since she first began self-publishing in 2012, she's appeared at #1 on Barnes & Noble and iBooks charts around the world. Her books have also appeared on the New York Times and USA Today bestseller lists more than three dozen times. Ryan has been featured in such publications as USA Today, Newsweek, and InTouch Magazine.
Links:
Big thank you to InkSlingerPr & the lovely Kendall-Ryan 😘