*3 prophecy Nutella jars*
The three Dragusha were mighty string but finding the youngest one was maybe a lost cause. The injustice and lies that followed through they just needed one more prince before the real war could begin.
Viktor Dragusha at age 22 had some pretty monumental moments in his life from reuniting with his brother to finding the truth about his parents Viktor couldn't even prepare himself for the new blow. Growing up in an orphanage and then joining the Russian Bratva in Moscow Viktor felt as his only family was the Bratva but one look at his brother and he knew he wasn't alone. Now that he knew where he came from Viktor had a new mission finding the youngest Dragusha but while searching for his younger brother with his older sibling Viktor while spying on the Valhalla brothel came face to face with his past , the one he paid the price for every single day , she wasn't supposed to be there and this was a whole new war in his heart.
"I'm the man who will keep you from your god until you remember you're a devil."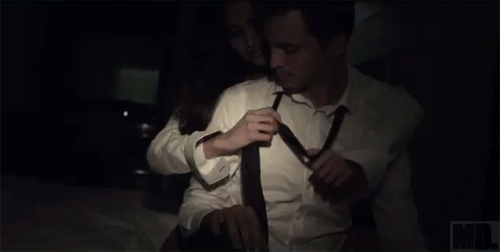 Tatiana aka Tanechka woke up in a Nunnery unbeknownst to her past she's now devoted her life as a child of God but when she's dragged away from her convent into a poisonous pit the only thing Tanechka can do is pray and try to get her sister's out of there but as always it's never easy as it seems or maybe she's got something bigger at play. Being bought was one thing but then being kidnapped by the brown eyed devil was another , maybe they were linked in more ways then one. So now it begins the chase does she make it or does it all come crashing in, it's all about the prophecy, until another one bites the dust.
"A double Mexican standoff. One of Viktor's and my worst nightmares."
The battle was against bloody Lazarus the worst of them all , do the Dragusha princes makes it or does the kingdom fall without even starting.
"This is truly the ugliest place I have ever been, but this fight is the greatest fight I have ever waged. ."
Every sinner gets to repent but none like Viktor, He was breaking rules and she was breaking an oath maybe a little moonlight romance couldn't hurt that bad after all.
"More," I gasp. He squeezes my neck and shoves my legs further apart, spreading me open wide. Then he thrusts inside me, filling me with his hugeness, with pain and possession. The feeling of him inside me is perfect beyond imagination. I cry out in agony. "
My Thoughts in the end:
How did I feel about this book,um not sure actually they were some exhilarating moments but then it would simmer down quite quickly for me at least. The female character I had one issue with her and I can't say without giving something away but less say too much of something kind of puts you off and at times the hero cake on two strong in a few occasions. Plus points loving the prophecy aspect something definitely new especially in a mafia based book. I hate the villain I mean I detest the guy but what a hellva character. It was a inconclusive read for me there were somethings I absolutely loved and at other times I was in the fence. The story is Original ad in the plot line was up to par but with that being said it's quite the tipsy read either your gonna love it or its a miss nonetheless the next book is something that's highly anticipated we finally get a sense of what's going on and for sure it's gonna be a epic battle , to see the lengths family will for for each other and how villainous can a villain get , prepare your selves for the sleeping princes.
Book Details & Links
Blurb:
Viktor
You were the love of my life.
Then you betrayed our mafiya family—the only family we ever knew.
Grief-stricken, I did the honor killing.
Your heart no longer beating. Mine ripped to shreds.
When I discovered you were innocent, I was destroyed.
Now, years later—somehow, impossibly—there you are, alive.
The nun who prays and never shows her face.
Trapped on the other side of a webcam.
They think I'm obsessed. Imagining ghosts.
But I'll always know you.
I'll always know my Tanechka
Annika Martin is a NYT bestselling author who enjoys writing dirty stories about dangerous criminals! She loves helping animals and kicking snow clumps off the bottom of cars around the streets of Minneapolis, and in her spare time she writes as the RITA award-winning author Carolyn Crane.
Connect with Annika: