*4 King's Sin Nutella jars*
With all the power came something worse , it wasn't right but it wouldn't have been the first. To the world they were killers in expensive suits but to family they were monsters with hearts that were black and blue.
Lucia Annalisa DeMarco was sold & signed all at the age of 16, coming from a powerful family she knew the way marriages happened but what happened when rivals went to war and the opposite family won. A trade , one that was worse then any form of torture. She was nothing more then the spoils of a bloody war and trophy to show off. By the time she turned 21 it was time for Lucia to pay off her families debt after realising she was nothing more then a commodity to the Benedetti family Lucia swore she would have her payback but what she didn't expect was that the Benedetti monster had rugged heart.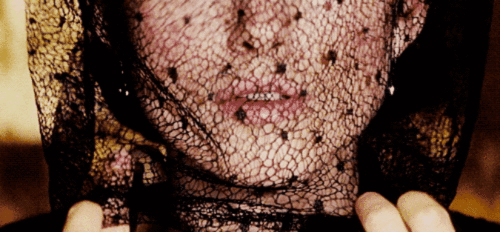 "No one cried. How strange that no one would cry at a funeral."
Salvtore Benedetti was next in line to be king but when war broke out with the DeMarco family the last thing could imagine was a deal, to solidify his throne Sal went along with the agreement but only he could feel the war that was waging in his heart. Now at age 29 Sal knew it was time to claim his prize but what of he could prove that he was ready for the throne and not be a monster at heart , this was the mafia and the only way to survive was to be the most evil man among the snakes. Family was the biggest enemy and loyalty was lie how far would the new war time him until someone might not make it through the night .
"Too much of a lust for blood and vengeance. War never makes friends out of enemies ."
This was just the beginning and so many more wars were meant to be fought and sometimes it's just a little to late before the candles burn out.
"When you try to bite the wolf," I said, "he just might bite back."
They were doomed from the start but maybe Salvtore isn't what he's perceived to be and just maybe the stolen glances meant so much more .
"I'd corrupt her, and I'd make sure she loved every minute of it. "Turn around, and put your knees on either side of my face." She hesitated only for a moment before turning, presenting me with her beautiful ass, then, her gorgeous, dripping cunt just over my face. She lowered herself to her elbows, and I pulled her to me, pausing to bite my lip when she flicked her little wet tongue over the tip of my cock before sealing her lips around it . "
My thoughts in the end:
Well this was a pleasant surprise. From the beginning to the end it wasn't your standard arranged marriage story and salvatore was more of a love story then mafia , undoubtedly there were some Mafiaosi aspects but it was so much more then their lifestyle and business. As characters salvatore was flawless you get why he's trying so hard to keep everyone at bay including the heroine. Lucia was an interesting character for me , reading about her inner battles was quite interesting from wondering where her loyalty lies to figuring out her emotions towards Sal was something definitely new. Overall though the ending is a major HEA , the side characters who have potential to have their son book were left with a huge cliffy and I'm talking about the Benedetti prince. This isn't heavily Mafia related but it comes with plenty of its own drama.
Book links & Details
BLURB:
Lucia
It all started with a contract signed by him, then by me, while our families watched. While my father sat silent, a man defeated, giving his daughter to the Benedetti monsters.
I obeyed. I played my part. I signed my name and gave away my life. I became their living, breathing trophy, a constant symbol of their power over us.
That was five years ago.
Then came the time for him to claim me. For Salvatore Benedetti to own me.
I had vowed vengeance. I had learned hate. And yet, nothing could have prepared me for the man who now ruled my life.
I expected a monster, one I would destroy. But nothing is ever black or white. No one is either good or evil. For all his darkness, I saw his light. For all his evil, I saw his good. As much as he made me hate him, a passion hotter than the fires of hell burned inside me.
I was his, and he was mine.
My very own monster.
Salvatore
I owned the DeMarco Mafia Princess. She belonged to me now. We had won, and they had lost. And what better way to teach a lesson than to take from them that which is most precious? Most beloved?
I was the boy who would be king. Next in line to rule the Benedetti Family. Lucia DeMarco was the spoils of war. Mine to do with as I pleased.
It was my duty to break her. To make her life a living hell. My soul was dark, I was hell bound. And there was no way out, not for either of us. Because the Benedetti family never lost, and in our wake, we left destruction. It's how it had always been. How I believed it would always be.
Until Lucia.
Author's Note: Salvatore and Lucia's story is a steamy standalone romance with a happily-ever-after. No cliffhanger and no cheating. It is intended for mature readers.
BUY NOW
ABOUT THE AUTHOR
USA Today Bestselling author Natasha Knight writes dark romance as well as spanking romance in a variety of genres including contemporary, paranormal, post-apocalyptic, science-fiction and fantasy. She is a #1 Amazon Bestseller in multiple categories forever searching in every story for that single most important element of love. All of her stories contain at least one kinky Alpha male, lots of dirty talk and a well deserved happily ever after.
AUTHOR LINKS:
A big thank you to the author and Social butterfly PR