5 Rouge érotique Nutella jars*
Red the colour of love and blood, of lust and anger , of passion and need. Red for the devil that set each touch on fire, red for the rush that bought everyone to their knees, red the colour of sin and pleasure. R.E.D.
Mona Lisa St. James was red or at least she was about to be. The stranger who demanded attention gave as he took ,he blurred her lines whilst drawing them he suffocated her while giving her oxygen to breathe and he whispered and while being the only one in the room.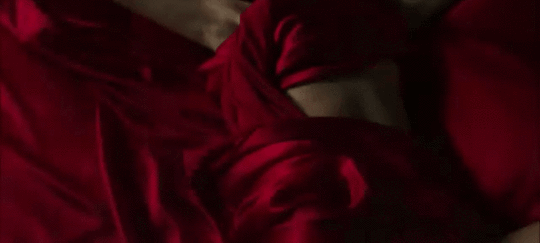 "We'll play games, you and I. Or I'll play them and you'll play along. You won't know reality from fantasy."
He was trouble and chaos but she was art.
"I'm a whoremonger, a rake, and a degenerate, my dear, but I am not a thief."
He was bite marks and powerful kisses but she was a open heart.
"Millions of paintings in this world . Only one Mona Lisa. Billions of women in this world. Only one you, Mona Lisa St. James. "
He was a magician with sensuous hands but she was the beginning to the end.
"He was the predator and she his prey and he devoured her like he had not fed in weeks. ."
He was a connoisseur and had a particular taste but she was priceless no one could stop at just one taste.
"So count your blessings when you count my kisses."
Yes I'm being cryptic cause no amount words could describe the beauty that is red, it was tragic yet evocative, powerful yet reminiscent basically it was eroticism at its finest. When I say this was tastefully sensuous it's not to be taken lightly. The thing with erotic reads is they've been given a shady tag it's either Dom/Sub , handcuffs, butt plugs and the occasional collar or spanking but that's just barely a third of what erotica means , erotic comes from the Greek word erōtikós which partially means "desire" and desire is a fickle thing it's not always about raunchy sex sometimes it can be to be wanted , to be intellectually excited basically it can mean whatever one wants and Red for me was the definition of desire from the story to the characters , it was lasciviously risqué yet tastefully aphrodisiac that no amount of well constructed words could compete with the art that is red.


This book right here for me was what defines erotica which is something that's so scandalously bliss that it's utterly magnolious.

Look here's the real deal , if I'm willing to actually find the meaning of word erotic means then you better belive this book has to by far my favourite read of ALL TIME! Tiffany Reiz is art and her words are magic and I've read classics such as Justine: Or The Misfortunes Of Virtue, Delta Of Venus or my favourite Venus In Furs by Leopold von Sacher those books are for those readers who are a little bit more intrigued by this hush hush secret that is eroticism. The red for me is up to par with these books and mark my words years from now *or hopefully soon* Red will become a classic and Tiffany Reiz might as well be one of our generations best authors.

Tiffany Reisz you are the shit and I adore you.