*4 Massacre Nutella Jars*
Incy Wincy Spider met the bad guys in the dark ,down came the blood while the Italians were all about , Out came the sun and the Russian began to think , So incy Wincy spider the game was about to begin.
Violet Gallucci or Principessa della mafia was living her life as much as her father the Don Alberto would allow but with the restrictions came an untapped rebellious side, which came to life on her 21st birthday, she wanted to bend the rules just a little bit. Coney Island was no man's land for a reason, she was just a child when the lines were drawn. He was the boy she couldn't remember but one accidental encounter triggered a whirlpool of events , loyalty was just another word for control so maybe it wasn't the Italians Vs Russians but rather Power Vs Control.
" those who didn't correct other's lies were just as bad as those who spoke them. "
Kaz or Kazimir Markovic at the age of 27 was a brigadier—or Captain of the Markovic Bratva v Zakone. Just like any other man in his line of work Kaz was unapologetic, with his not so sweet relationship with his dad or the Don Kaz finally figured out that his dad would always be a Don and never anything more. It was just another day until he saw her, He remembered her since their first encounter but she didn't. This was no man's land and before the chaos painted the streets red again Kaz would figure this out but what he didn't expect was to have the air from his lungs knocked out with just one look.
" A lot could be said about a man that broke the law for a living, but more could be said about one that made sure he looked good while doing it "
They were on opposite sides of the enemy ground one wrong move and history would repeat itself but this time a little bit more blood and a whole lot savagery.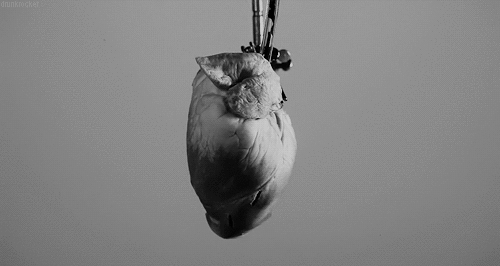 A man should never come right out and say what he wanted or needed done, but rather, hint at it and let the other side draw its own conclusions ."
One look maybe was too much, One innocent suggestion lead to things that were wrongly perceived until they got their hands on each other and now it was worth till the end.
" Fuck me, Kaz. P-Please, I need—"He didn't let her finish the plea before he was moving behind her, forcing her legs wider. Rational thought fled as he stroked his cock once, twice, then positioned the head at her entrance. the second he was balls-deep in her, he couldn't fight himself any longer, not when he couldn't get enough of the way she felt, or how she was pressing back into him asking for more. Pulling out, he thrust back in almost immediately, stating a pace that had her crying out loudly. It was enough to pull at the jagged edges of his sanity. "
[
I cannot begin to describe how fantastic this story was. The best part of it was that it wasn't repetitive which tends to happen when you read a certain genre be it organised crime or dark romances it all ends up repeating the same broken record again and again, But with this story I was absolutely in love from the plot line till then ending everything fell into place. Kaz oh my Kaz what have you done to me, the type of alpha that wasn't afraid to make his opinion kn9wn not just to show off but as a whole his personality was the I say it like it is type. He didn't show off his male bravado to impress or be cocky but just to call on bullshit when needed. Violet on the other hand was a 50/50 for me not saying that she was naive or just plain dumb but the girl did have balls my only issue or pet peeve was a scene regarding her friends *trying to keep this spoiler free*. Any who it's Russians Vs Italian's and it doesn't get much better then that, territories were divided but hearts couldn't it's a little forbidden and downright treacherous. From hidden motives to families fake support everything and everyone was Pandoras box and now the worse is yet about happen. A must read for any drama & action loving reader.
Click the link below for my
Q/A with the Mafia Queens

http://booksshelived.blogspot.com/2016/06/qa-with-bethany-kris-london-miller.html?m=0
Books Links & Details
Where the Sun Hides
by Bethany-Kris & London Miller
Seasons of Betrayal, #1
Publication Date: June 6, 2016
Genres: Adult, Contemporary Romance, Organized Crime
🔥🔥🔥Purchase (#FREE with #KindleUnlimited): Amazon🔥🔥🔥
Synopsis:
In places where the sun can hide, the darkest betrayals are made.
Violet Gallucci and Kazimir Markovic have grown up in the same city, but on opposite sides of the game they call life—Violet, an Italian principessa della mafia, and Kaz, a Russian Bratva heir. Lines have been drawn, and they know not to cross them.
Their paths crossed once, a long time ago, but when they meet again, the territory and rules set out by their families that have kept them separated seem to bleed away.
She's more than her last name …
He's more than a Russian …
But secrets from the past—and the people determined to keep them hidden—have other plans for Violet and Kaz.
This is just the beginning …
From authors Bethany-Kris (The Chicago War) and London Miller (Volkov Bratva) comes a thrilling, sexy new series—Seasons of Betrayal. Where the Russians and Italians clash in culture, mafia … and love.
MUSIC PLAYLIST - WHERE THE SUN HIDES
ABOUT BETHANY-KRIS
Bethany-Kris is a Canadian author, lover of much, and mother to three young sons, one cat, and two dogs. A small town in Eastern Canada where she was born and raised is where she has always called home. With her boys under her feet, snuggling cat, barking dogs, and a hubby calling over his shoulder, she is nearly always writing something … when she can find the time.
To keep up-to-date with new releases from Bethany-Kris, sign up to her New Release Newsletter here:
http://eepurl.com/bf9lzD


ABOUT LONDON MILLER
With a degree in Creative Writing, London Miller has turned pen to paper, creating riveting fictional worlds where the bad guys are sometimes the good guys. Her debut novel, In the Beginning, is the first in the Volkov Bratva Series. She currently resides in Atlanta, Georgia with her husband and two puppies, where she drinks far too much Sprite, and spends her nights writing.


GIVEAWAY
As always a big thank you to IndieSagePr and The authors